Residential Plumbing Repairs
We can take care of any toilet, sink & tub or shower repair or installation. We can help you with any sized project, from fixing a leak to helping with a whole bathroom remodel. If you need a new toilet, sink, faucet, tub or shower, we have all of the information you need including recommendations on the best brands. We provide free estimates and our qualified technicians will take care of everything for you.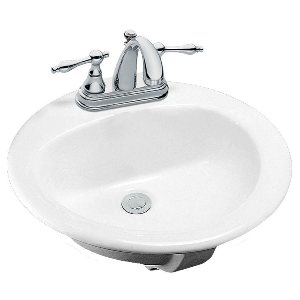 Kitchen Sinks
Bathroom Sinks
Stationary Tubs
If you have a leaking faucet or a slow or clogged drain, we can help you. Whether it's your kitchen sink, bathroom sink or even your stationary tub in a laundry room or basement, you need to call us before the problem gets worse. 
"I had a clogged drain in my stationary tub and decided to leave it until the next week. I figured I could live without the washing machine for a week. I was right, however, I forgot my water softener ran every 3 days and it drains into the stationary tub. So, I was a bit surprised when I found that it had overflowed during the night and while most of the water made it down the floor drain, the carpeting in the recroom soaked up some of the water like a sponge. I had to move most of the furniture and the pool table when the carpet cleaning people came to clean up the mess. Overall, I spent $110 cash and 6 hours of my time more than I would have if I addressed the issue right away."
Mark – Procrastinator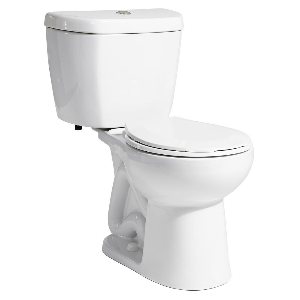 Toilet repair is something that everyone tends to put off until it is an emergency. However, there is nothing that ruins a weekend like a leaking toilet. With our free estimates, there every reason to call when your toilet starts showing signs of leaking. Don't believe the do-it-yourself shows when they say that you can complete a toilet repair on your own in less than an hour. Even if your only toilet repair job is just to replace the wax seal at the base of the bowl, you are better off to call the plumbing professionals at CP Conway Plumbing. If you have ever tried to lift a toilet and put it back on the bolts, you understand what we are talking about. We can repair almost any toilet as long as the porcelain is in good shape. Save time and money and call us today for a free estimate!
Toilet replacement is sometimes more cost effective, especially when you figure the added savings of a 1.6 gallon per flush of a new toilet, as compared to old toilets which use much more water. 
We have fast and dependable toilet services. As well, all of our toilet repair work and toilet installation work is totally guaranteed!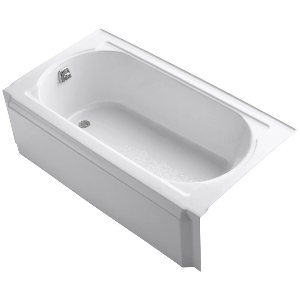 Are you having problems getting hot water in your tub or shower, but everywhere else in your house gets hot water?
Does your shower head or tub faucet continually drip?
Do you fill your bathtub only to have it slowly drain out the closed drain or worse, you open the drain and it takes forever to drain?
Have your old chrome faucets lost their shine and maybe the coating started chipping off & you would like new ones in a brushed nickel finish?
Ever dreamed of having a jetted tub in your own bathroom?
If you answered yes to any of these questions, CP Conway Plumbing can take care of you. We have the knowledge and experience to complete any repair, replacement, or even remodel of your bathroom.
Our highly skilled technicians can handle all your bathroom plumbing needs. From fixing a leaky faucet to installing a jetted tub, and everything in-between, you can count on us to get the job done right.