Commercial & Industrial Plumbing Services
With our decades of plumbing experience, we can handle everything from a clogged drain to a complete re-piping. We offer our customers solutions designed to minimize downtime. Downtime means money lost. Our knowledgeable professionals work quickly to resolve your commercial plumbing issues to get you back up and running.
From regularly scheduled maintenance to repairs to existing plumbing, our team of experienced plumbers expertly performs maintenance and repairs on both simple and complex plumbing problems. 
Commercial Plumbing Maintenance
Whether you need scheduled maintenance like sewer or drain cleaning or backflow cross-connection testing, or you need repair services like fixing a leak or replacing broken equipment, we got you covered.
We can inspect your current plumbing and set-up a schedule for your plumbing maintenance needs. We can aslo let you know of any problems you currently have as well as 'coming soon' issues to be on the lookout for.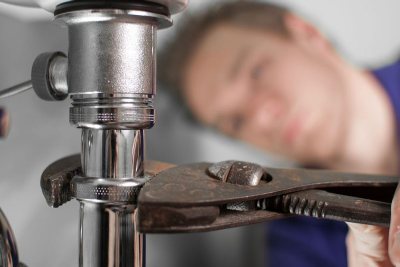 Commercial Plumbing for New Construction
With new construction, you have to consider everything from your foundation, the structure itself, your electrical, your HVAC system, your flooring, and many, many other things.
And one of the major things you have to consider is your PLUMBING. Your plumbing provides you with your clean water and your sewer and drain pipes to carry away your waste water. So when you are constructing a new building, you know it's important to put plumbing into consideration  early enough to get the best new construction plumbing installation work possible in the greater Milwaukee area.
The best way to get the best plumbing setup that you can is by hiring experienced, reliable experts to handle all of your new construction plumbing. That is why you need to call us at CP Conway Plumbing.
Having been in business since 1960, we can promise to provide you with the best plumbing that experience can offer for your new construction project. From laying the pipe to installing the plumbing fixtures, you can rely on us.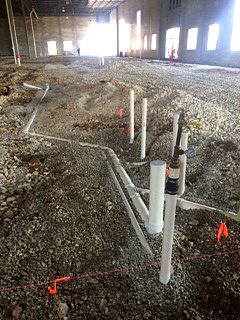 Commercial Plumbing for Remodeling
Are you remodeling your businesses customer bathrooms, a restaurants kitchen, hotel rooms, hospital rooms, replacing equipment, re-piping water supply pipes, sewer pipes or drain pipes?
A commercial plumbing contractor like CP Conway Plumbing Inc can help you. We can determine the best way to renovate your commercial property with new appliances, equipment like water heaters, softeners and filters, plumbing lines and systems, and other important plumbing elements. An on-site inspection will help us, your commercial plumber, find solutions that work for your business with cost, time, and layout in mind.
We provide commercial plumbing renovation services for apartments and condos, hotels, schools, commercial office buildings, medical and dental offices, restaurants, retail stores, grocery stores, fitness centers, health clubs, and more.