Residential Plumbing Equipment Installations
Let CP Conway Plumbing install and maintain all your equipment needs. From standard and tankless water heaters to water softeners and iron filters, we got you covered. The best equipment paired with the most thorough maintenance plans means you will have top notch performance whenever you need it.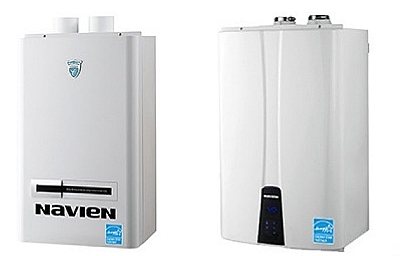 Water Heaters, Softeners & Iron Filters
Get years of top performance out of your Bradford White equipment. From their start over 135 years ago, Bradford White's goal is to deliver high quality, superior products made by American craftspeople. Today they proudly employ over 2,300 people at their American facilities. You can always count on the performance and reliability of their 'Built to be the Best'™ products. Don;t forget to have CP Conway Plumbing maintain it.

"We were tired of running out of hot water, high energy bills and the idea of constantly heating a big old water storage tank. That's why we asked CP Conway Plumbing to install a Navien Premium Efficiency (NPE) tankless water heater. We researched the Energy Star website and found Navien on top of the energy factor list. Now we get endless hot water when we need it and we're not heating water when we don't."
Residential Installations
Commercial Installations​